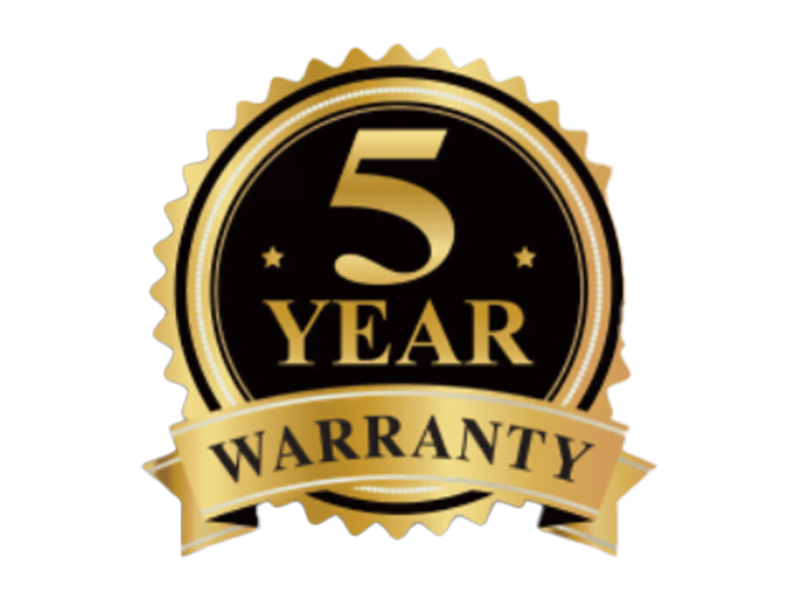 PU FOAM 'STANDARD TGA'
Standard
PU Foam : Polyurethane Foam
It is a type of rigid foam insulation used for walls and roofs. An organic polymer, that is. That possesses traits similar to both rubber and plastic. Heat insulation, sound absorption, environmental resistance, oil resistance, and flexibility are just a few of its exceptional qualities.
Polyurethane foam has the ability to expand 20–100 times, creating a cellular material. Both closed cells and open cells exist in polyurethane foam, with closed cells allowing less vapor to pass through than open cells. Foam made of polyurethane exhibits good heat resistance. due to the 230–250 Celsius breakdown temperature.
* Based on calculations for a room size of 16 square meters, air conditioning 25 °C for 8 hours per day, and an outside temperature of 40 °C, a comparison between installing an insulated and uninsulated metal sheet roof
** Based on test results in the product research and development laboratory. Control temperature: 25 °C, and heat source: 200 watts
*** In the case of an air conditioner weighing 1 ton (12,000 Btu) and using electrical energy of 1.25 kw/hr, paying an electricity cost of 2.6 per kw for using the air conditioner 8 hours per day
Roof sheet structure: PU foam, sandwich model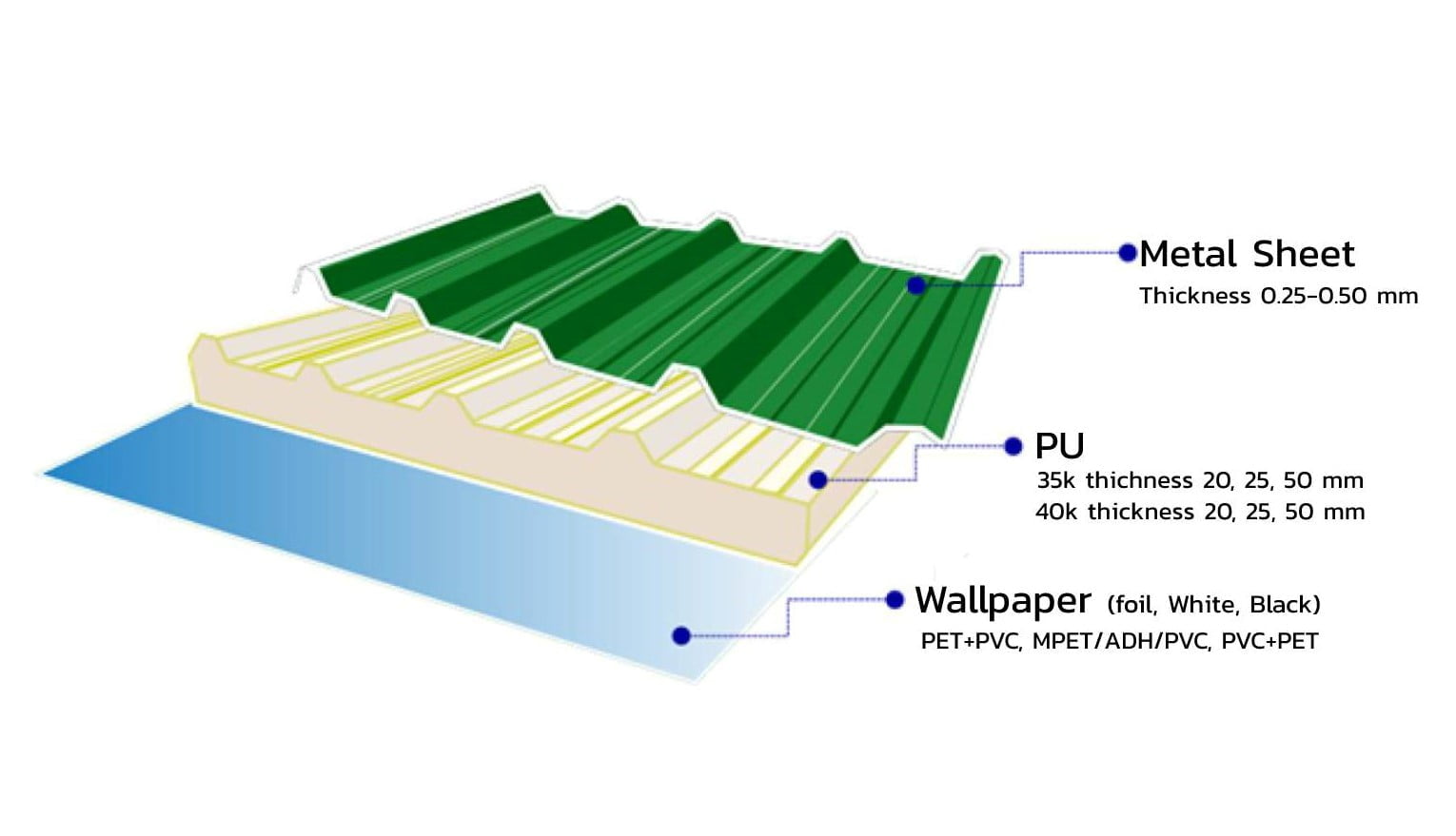 Metal sheet
Thickness 0.25-0.50 mm
PU
Thickness 20,25,50 mm
Wallpaper (Foil, White, Black)
PET+PVC, MPET/ADH/PVC, PVC+PET
Roof sheet structure: PU foam, sandwich model
Metal sheet
Thickness 0.25-0.50 mm
PU
35K thickness 20,25,50 mm
Metal sheet
Thickness 0.30-0.50 mm

T.A.S. CORPORATION
ดูสินค้าทั้งหมด
Advantages of polyurethane foam insulation
COLLER :
– High thermal resistance coefficient "R"
– Low coefficient of heat conductivity "K"
– Up to 10 °C less heat will be radiated from the roof surface.
MORE SAVE :
Utilize low thermal conductivity air conditioners to conserve electricity. Reduce the amount of heat entering the roof by up to 496.174 Btu/ft2. F.hr.) Approximately 16 square meters.
SAFER :
Fire risk is decreased when PU foam material is combined with fire-retardant chemicals (DIN 4102 Class B3). It uses secure manufacturing processes and is environmentally friendly. the most advanced technology in Southeast Asia.
STRONGER :
High pressure can be withstood by high-density PU foam material, which is more dense than regular PU foam insulation. Despite being 20 times lighter than water, it weighs 1 ton per square meter.